Welcome to
Bespoke Trendy Hotel Hanoi
Bespoke Trendy Hotel Hanoi (formerly Hanoi La Siesta Trendy Hotel & Spa) is located on Nguyen Quang Bich, a small charming street filled with small local coffee shops, cocktail bars, a beer collector and vintage clothing shops. The essence of Bespoke & Trendy captures the present day, incorporates the edgy and buzzy feel of the city with the old and traditional side of Hanoi. Contemporary in design and stylishly modern in character, the incorporation of metal, glass and modern steel greys gives it a sleek feel but at the same time remains elegant and sophisticated through the woodwork and art decorations.
Located in a very quiet street but near many local attractions such as the classic Hanoi railway behind the hotel, bustling Tong Duy Tan food street, and the mesmerizing old quarter, Bespoke & Trendy became a peaceful haven where one can return to and relax after a long day of journey, and at the same time still remains a hotspot of convenience for visitors.
With 50 guestrooms over 11 stories and many of the rooms overlook the eclectic and artistic higgledy piggledy rooftop city skyline, the hotel offers a variety of room types, in which all of them has access to fresh air, window with city view or even lovely balconies in some of the larger rooms. All the rooms are equipped with 4-star standard amenities, double glazed windows, high quality beddings, pillow menu, etc. to ensure you can enjoy undisturbed and quality sleep every night at our hotel. Uninterrupted WiFi, cable channels and streaming programs such as Netflix are also offered for free for your entertainment. And to further on our bespoke services, we also offer free nails & manicure service to help you ladies looking beautiful each day.
Come and enjoy traditional Vietnamese hospitality in style and experience our outstanding customer service at Bespoke Trendy Hotel Hanoi.

City center location

New dimension of luxury
Personalized service
---
A change to enjoy the all-you-can-eat premium Wagyu beef, served in Tsukiyaki or Shabu Shabu hotpot style, with complemented side dishes and drinks, all at a 20% discounted price
---
What's better than getting relaxed and pampered after a long day of journey, all at the discounted price of 15% off
Happy Hour 25% off from 13:00 – 16:00 everyday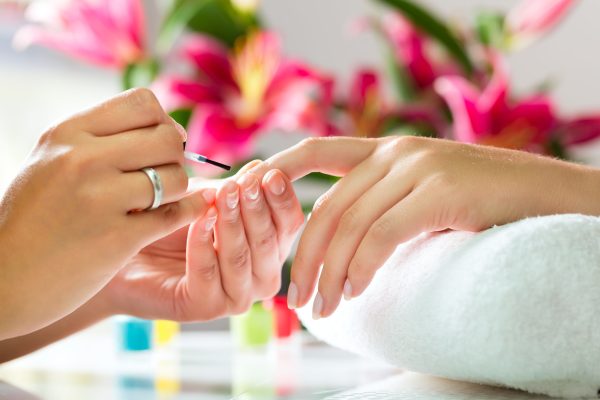 ---
We do our utmost to make sure you look the best each day when go on your journey. A beautiful set of manicure will surely make your day!
See all offers
Discover Bespoke Trendy Hotel Hanoi
Where attention to detail will make your journey unforgettable